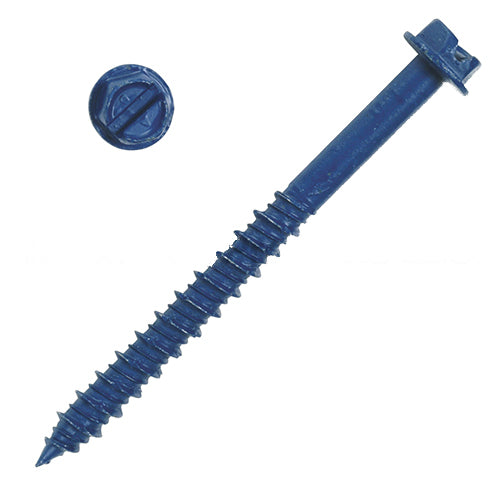 Allied Bolt 1/4"x2-1/4" B Steel Anchor 100/Box - 299
Original price
$18.00
-
Original price
$18.00
Minimum: 2 Order Increment: 1
Used for making medium weight (under 250 lbs.) attachments such as cable clamps, ground blocks, terminals, ONI's, protectors, etc. to concrete, hollow block, solid block, and brick.
B Steel Anchors cut mounting threads in masonry.
Can be removed for adjustment, then re-driven into the same hole.
Nail point to help guide anchor.
Standard head style is with a slotted hex washer.
Manufactured from AISI 1022 Hardened Steel.
Epoxy resin coating meets ASTM B117.
Each box of 100 comes equipped with one 3/16" x 4-1/2" drill bit.
Box of 100
Screw, Concrete, 1/4"x2-1/4"