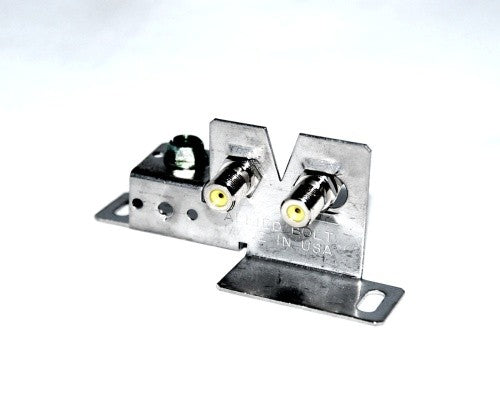 Allied Bolt Dual Ground Block Stainless Steel W/2 Splices, 1 Ground Attachment & 2 Mounting Screws - AB22SGH
Original price
$0.75
-
Original price
$0.75
Minimum: 50 Order Increment: 1
Used to ground CATV cables outside the subscriber's premises.
Comprised of a stamped bracket, 2 splices, 2 panel nuts with washers, 1 ground screw and 2 mounting screws.
Ground screws are formed from 304 Stainless Steel.
Mounting screws are formed from 18-8 Stainless Steel.
Stainless brackets are stamped from 304 Stainless Steel.
Wire size #14 - #10 AWG Solid and Stranded.
Recommended tightening torque: 30 inch-pounds.
UL Listed E178438.
Block, Ground, Dual, W/F81, Stainless Steel