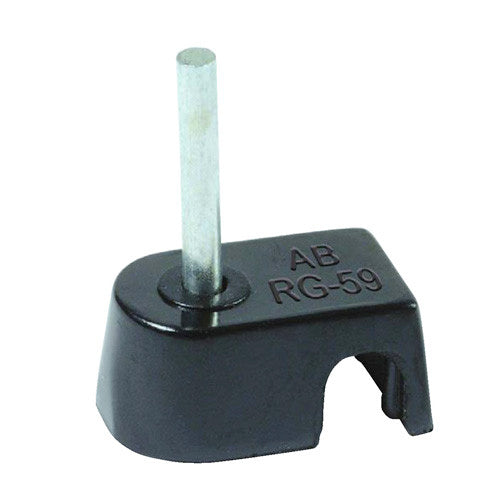 Allied Bolt RG-59 Black Lexan Cable Clip with One 1" Pin 100/Box - 7103
Original price
$11.75
-
Original price
$11.75
Minimum: 3 Order Increment: 1
Used to attach coaxial cable to masonry and wood walls.
Strain relief gripping of clips on cable allows installer not to hold clip while hammering.
UV (Ultra Violet) light stabilized and weatherproofed to protect against natural elements.
Nails are formed from hardened AISI 1050 Steel.
Nails are zinc-plated to meet ASTM Specification F1941.
Smooth edges prevent damage to cable.
Headless nails are standard. Headed nails are available (add "H" to part number).
Box of 100
Clip, Cable, RG59, Nail-in, Black