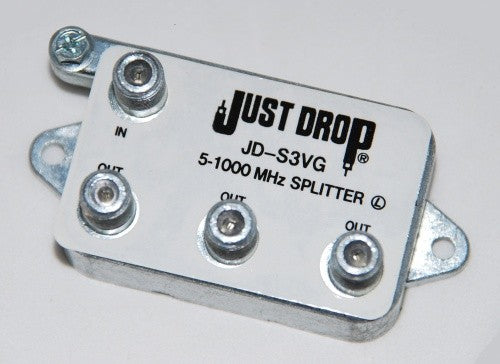 Just Drop 1 GHz 3 Way Vertical Splitter - JD-S3VG
Original price
$0.80
-
Original price
$0.80
Minimum: 40 Order Increment: 1
The JST series of splitters represent a new generation of passive products designed for higher frequency operation in international and domestic cable distribution systems.
It utilizes printed circuitry, special ferrite core material achieves good isolation and return loss to 1GHz.
3 Way, 1GHz, Unbalanced, Epoxy Back
Vertical input and outputs allow close mounting in lock boxes for easy access of cable connections.
High quality zinc diecast case
Anticorrosive chromate finish
Precision machined threads
Mounting tabs and grounding block
80 dB RFI minimum
Splitter, 3Way, 1GHz, Vertical, Unbalanced, -80dB, Epoxy Back