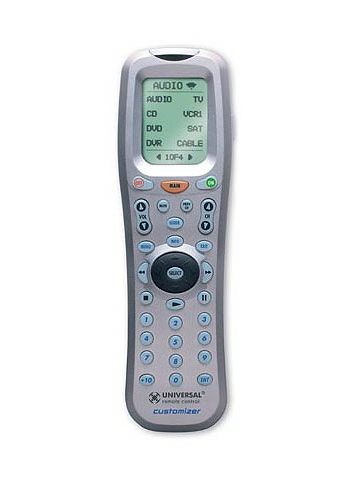 Universal Remote Customizer - URC-300
Original price
$108.50
-
Original price
$108.50
Minimum: 1 Order Increment: 1
The Customizer (URC-300) universal and learning remote control was designed for A/V enthusiasts who want to "customize" all aspects of home theater operation.
The Customizer's touch screen LCD panel can be edited based on consumer device and function label preferences.
The URC-300 sends both IR and RF signals, making whole-house operation (indoors and outdoors, through cabinets, walls and doors) possible with the addition of the optional MRF-100 RF receiver base station.
The URC-300 can be programmed to execute "macros" including hundreds of A/V operation commands by pressing one button.
Remote Control, Multi-Function, LCD Touch Screen