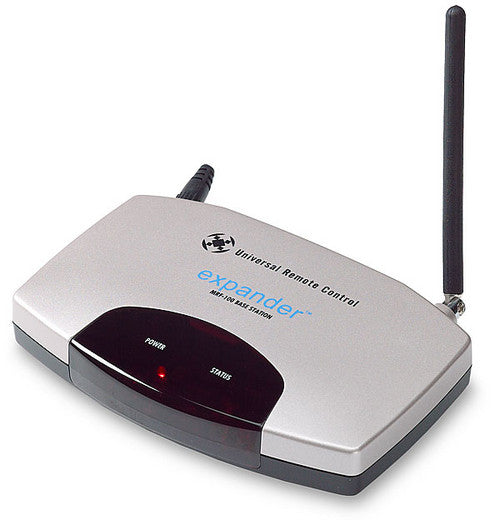 Universal Remote Expander - MRF-100
Original price
$37.50
-
Original price
$37.50
Minimum: 1 Order Increment: 1
The MRF-100 Expander increases your remote control's operating range to 50-100 feet with an RF signal.
Control your home entertainment system through walls, doors, floors -- even outdoors.
It's a great solution for expanding the range of your A/V components - plus no more need to point the remote at anything.
The MRF-100 Expander base station is specifically designed to increase the range of Universal's URC-100, URC-200 and URC-300 remotes.
It receives the radio frequency (RF) commands these remotes transmit and converts them into infrared (IR) signals that can control your components, allowing you to operate you're A/V system from a range of 50 to 100 feet away, inside or out.
Each MRF-100 station comes with 6 IR flashers or mini-emitters, power supply, and wall mounting plate with screws, and a Quick Setup DVD.
Expander, Remote Control, 50-100' Range, Works with URC-100, URC-200 and URC-300 Remotes